Mediator Academy is a
Recognised Course Provider
Mediator Academy is a Recognised Course Provider for the Chartered Institute of Arbitrators (CIArb). 
Successful completion of our Foundation Level Certificate Courses entitle you to become an Associate member of the Chartered Institute of Arbitrators. Joining as an Associate allows you to use the post-nominal letters ACIArb and also access all other CIArb member benefits.
Earn a digital Professional Development Certificate and show off your newly acquired skills and competence when you successfully complete one of our CPD courses. Our digital certificates use blockchain credentialing technology to issue a verifiable credential that increases third-party confidence and enables you to display it on your LinkedIn profile and other web assets.
Commercial Mediation for the 21st Century Lawyer
Our most in- demand course introduces law students and trainee lawyers to a new way of doing business and resolving disputes, giving them essential skills and knowledge for their future legal practice. Read More
Ireland's Mediation Act 2017 - The Definitive Guide
This online course will provide mediators, lawyers and other advisers in mediation with essential information and practice guidance on the Mediation Act, 2017. Learn how the Act impacts on your practice and how to avoid costly mistakes. Read More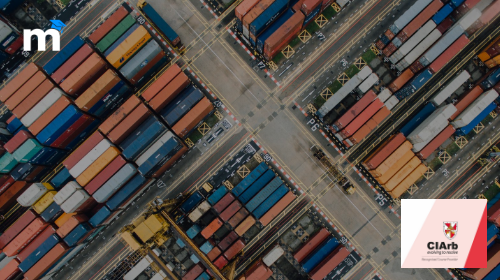 Foundation Level Certificate in Commercial Mediation - East Africa Edition
Learn the skills and knowledge required to be an effective commercial mediator - take the next step in your career. This online course will give you a comprehensive overview of the context, practice and process of commercial mediation. Read More
Smarter than yesterday
---
Mediators from New York to Sydney and 120 countries in between are getting smarter each day with Mediator Academy
Digital Certificates
---
When you complete one of our online courses you will receive our verified digital certificate. Our certificate integrates with your LinkedIn profile to enhance your professional profile and employability.
Faculty of Titans
---
Learn directly from a faculty of expert professionals. Our tutors are respected commentators and leaders in the field of mediation and dispute resolution.
Self Paced
---
Our courses are designed to provide you with the flexibility to learn in your own time and at your own pace. You can pause or revisit lessons day or night at a time that suits you.
Rigorous Learning Design
---
Our top priority is to help you learn exactly what you need to learn in the most effective, efficient and engaging way possible. Our rigorous approach to learning design means that you stay engaged and that your new skills and knowledge stick.
Provide a credible proof of competence
Earn a Digital Certificate
Earn our Professional Development Certificate when you successfully complete this course. Our digital certificates use blockchain credentialing technology to issue a verifiable credential that increases third-party confidence in the authenticity of your certificate and enable you to show off your skills on LinkedIn profiles, websites and your digital CV.
"Mediator Academy is an outstanding, innovative and motivational online resource for mediators of every level. It gives you invaluable guidance to improve your skills and grow your mediation career."
Alex Batesmith
Founder Mediation Manchester | UK
"The ability to explore an enormous range of content by people respected and recognized in the field in a self-paced way was the icing on the cake" 
Halee Burg
Mediator Boston | USA
"I look for the best combination of academic and professional resources to improve my knowledge and develop my mediation practice. Mediator Academy provides both, conveniently in one place. The courses delivered by the highest caliber of mediator distinguish this mediation resource from any other."
Helena Sanchez
Mediator Madrid | Spain